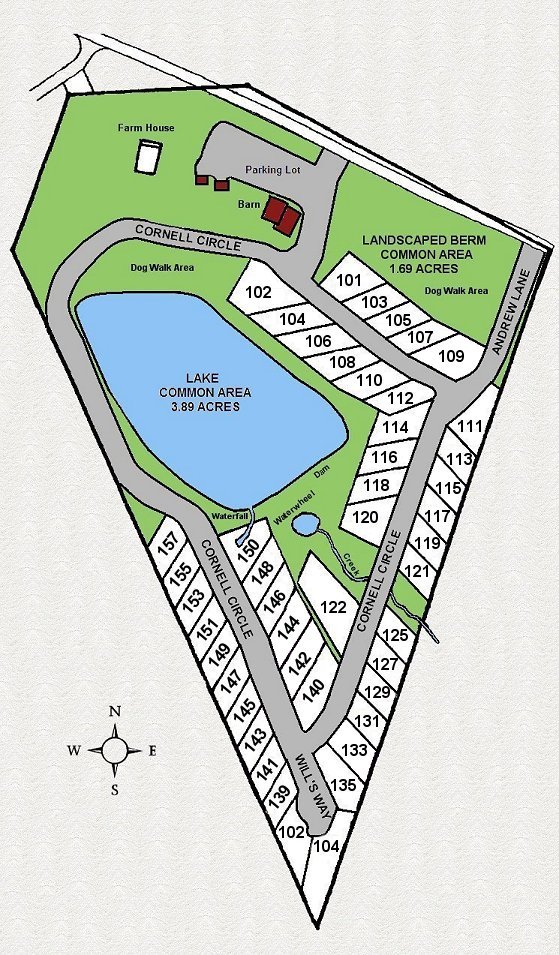 Class A Only Motorhomes
Selected lots within Apple Valley Farm are available for rent with a 2 night minimum. Your Class A motorcoach must be at least 32′. Car haulers and other trailers are not permitted.
Guests at Apple Valley Farm have access to Rumbling Bald Resort amenities which include swimming pools, miniature golf, tennis courts, boat & kayak rentals, fishing, sandy beach, and two championship golf courses.
All lots include the following:
Water, sewer, 50 amp electric, and Wi-Fi CLICK HERE FOR WIFI DETAILS .
Large landscaped lots  (average 50′ X 100′)
Paved roads and concrete pads.
(Note: Cable TV is not available.)
Directions to AVF
WARNING: Do not rely on your GPS
From Route 40
Exit 85, route 221 south towards Rutherfordton
Travel 18.7 miles on rt 221 south to exit for rt 74 A west
On the exit, right turn at stop sign. Travel 0.4 miles to stop sign, which continues to be alt rt 74A west
Right turn onto rt 74A west
Travel 12.7 miles on 74A west to right onto Bills Creek Road
Travel 1.8 miles on Bills Creek Road to left onto Buffalo Creek Road
Travel 1.7 miles on Buffalo Creek Road to Apple Valley Farm Motorcoach Resort (on left at the top of the hill, look for the red barn on the left)
Do not pass the resort in a coach as turning around requires accessing the resort and negotiating tight turns
From Route 26 from coming from South Carolina
Exit for rt 74 east
Travel 1.4 miles on route 74 to exit 163 (Columbus/Mill Springs) which will be route 108
Then left at stop sign at exit and travel route 108 3.1 miles to stop light and turn left onto route 9 north
Travel 8.8 miles on route 9 North to stop sign. At this stop sign turn right onto route 74 East
Travel 2.8 miles on route 74 A east then left onto Bills Creek road
Travel 1.8 miles on Bills Creek Road to left onto Buffalo Creek Road
Travel 1.7 miles on Buffalo Creek Road to Apple Valley Farm Motorcoach Resort (on left at the top of the hill, look for the red barn on the left))
Do not pass the resort in a coach as turning around requires accessing the resort and negotiating tight turns