Selected lots within Apple Valley Farm are available for rent with a 2 night minimum. Your Class A motorcoach must be at least 32'. Car haulers and other trailers are not permitted.
All lots include the following:
Water, sewer, and 50 amp electric
Free WI-FI
Large landscaped lots  (average 50' X 100')
Paved roads and concrete pads.
(Note: Cable TV is not available.)
Click on the BUTTON below for reservations.
Reservations through Rumbling Bald Resort continue
through December 31, 2023.
Reservations as of January 1, 2024 are made directly with owners.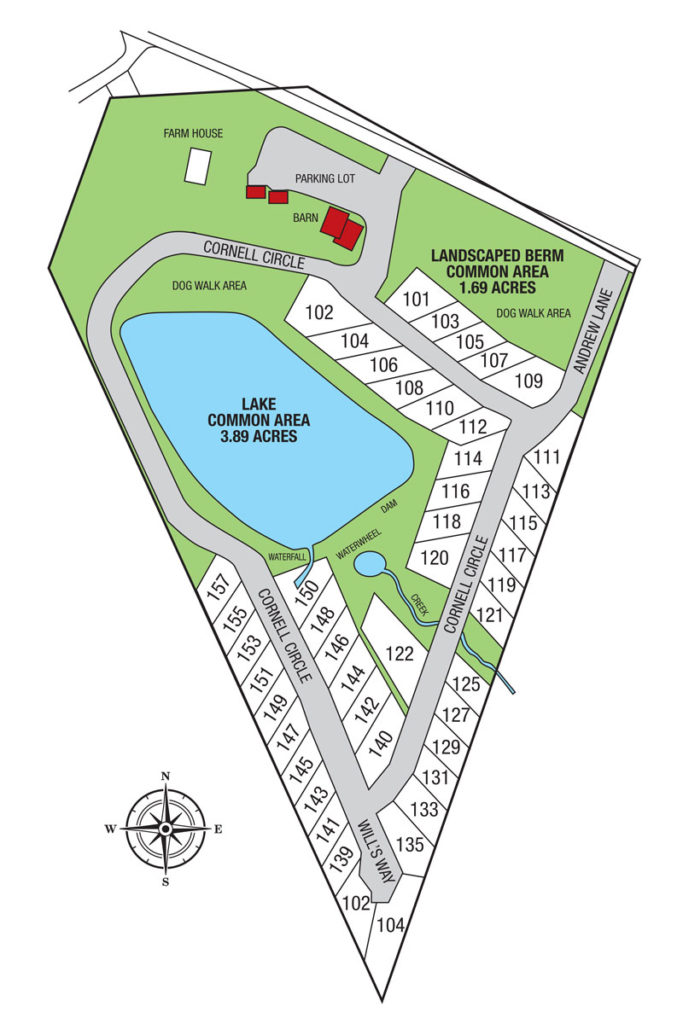 PLEASE USE THE FOLLOWING INFORMATION DURING YOUR STAY:
• Check out time is no later than 11:00am
• For any maintenance issues call the lot owner
• If you have an emergency, dial 911
GENERAL RULES:
• RV must be a minimum manufacturer designated 32 feet, Class "A" bus chassis motor home.
• One RV per lot & no more than two vehicles
• Car haulers and other trailers are not permitted.
• No more than four persons at any time per occupied lot, including visitors.
• No tents or sleeping outside.
• Screened/Awning rooms are prohibited.
• No firearms, lethal weapons, or fireworks can be discharged in the area.
• Fishing in the lake is permitted with "catch & release" only.
• No clothes lines permitted or hanging clothes outside.
• No business of any kind for profit or non-profit can be performed in the resort.
• Please see that all personal belongings are secured.
• Clubhouse/Barn is for Apple Valley Farm owners' use only.
• Please take your garbage to the designated bear-proof trash receptacle by the clubhouse
• Quiet time is between 10:00pm – 8:00am.
• Children under the age of 12 must have adult supervision while around the lake and on roadways.
VEHICLES:
• Speed limit is 10 MPH for all vehicles.
• Park vehicles on your assigned lot only.
• Visitor parking is available at the clubhouse/barn. No street parking.
• Any additional vehicles must also be parked at the clubhouse/barn parking lot.
• Bikes require headlights and reflectors at night.
• 3 or 4-wheelers and skateboards are prohibited.
MOTORCYCLES:
• Motorcycles can only be driven in & out of park.
• All motorcycles must be driven by licensed drivers.
• Motorcycles planning a "day-trip" are required to gather in the upper parking lot at the clubhouse/barn.
BBQ GRILLS & FIRE PITS:
• Fire pit, if available, may be used.
• No cutting of trees and no using of Owner's firewood.
WIFI:
Signal strength at Apple Valley Farm has been verified working at the street entrance of each lot. The signal strength on a lot may vary depending upon lot topography, seasonal foliage, and how your motorcoach may be parked. AVF makes no guarantee of WI-FI signal to your motorcoach.
GENERAL INFORMATION:
• All lots are privately owned. Please respect your neighbor's privacy & property.
• Do not cut across lots without permission of the lot owner or occupant.
• AVF reserves the right to have renters removed should our rules & regulations be violated.
• There is free WIFI available for renters
• There is a free washer and dryer in the red barn basement for guests of AVF. There is also a bathroom and shower for your use.